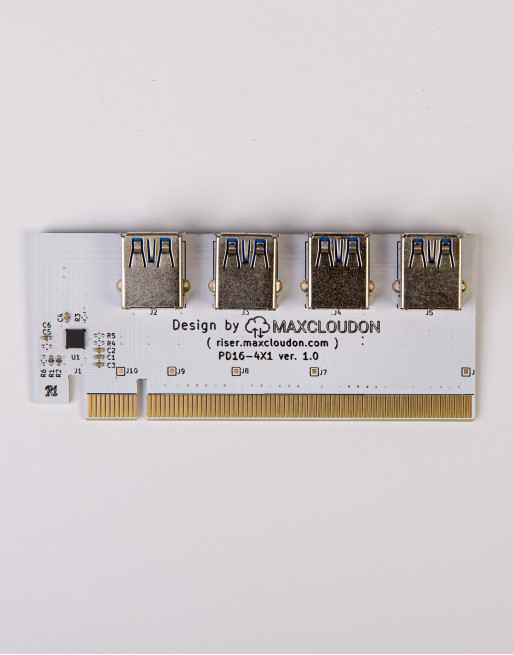  
Riser Daughterboard PD16-4x1
Riser daughterboard, which can be used in "Bifurcated Riser x16 to 4x1 (Set)"
Supports PCI-E standards up to date PCI 1.0, 1.1, 2.0, 3.0
Gold plated contacts for flawless connectivity and long lifespan.
High quality clock generator for stable work
Color: White
Compatible with all x1 "USB" risers
Transparent device, works with all operating systems and NO drivers are required.
Supported OS: Windows 7/8/10/; Windows server 2016/2019; Linux; FreeBSD; All unlisted OS are also supported.
Size: 96mm x 41mm x 10mm
8 other products in the same category:
No customer reviews for the moment.