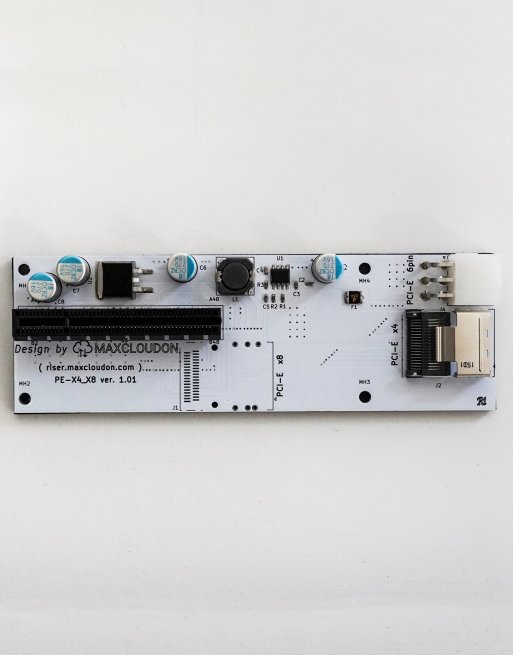  
Riser Extender Card PE-X4
Riser extender Card, which can be used in "Riser x4 (Set)", "Bifurcated Riser x16 to 4x4 (Set)", "Bifurcated Riser x8 to 2x4"
Supports PCI-E standards up to date PCI 1.0, 1.1, 2.0, 3.0
High quality Solid Capacitors, Voltage Regulation, and Overcurrent Protection to provide reliable and stable performance and long lifespan. Ideal for 24/7 non-stop working environment
Gold plated contacts for flawless connectivity and long lifespan.
4 Mount holes for attaching the Extender card to different surfaces
6-pin PCI-E power for each Extender Card
Color: White
Transparent device, works with all operating systems and NO drivers are required.
Supported OS: Windows 7/8/10/; Windows server 2016/2019; Linux; FreeBSD; All unlisted OS are also supported.
Size: 135mm x 44mm x 14mm
* - Disclaimer: Product images are for illustrative purposes only and may slightly differ from the actual product.
Aucun avis n'a été publié pour le moment.