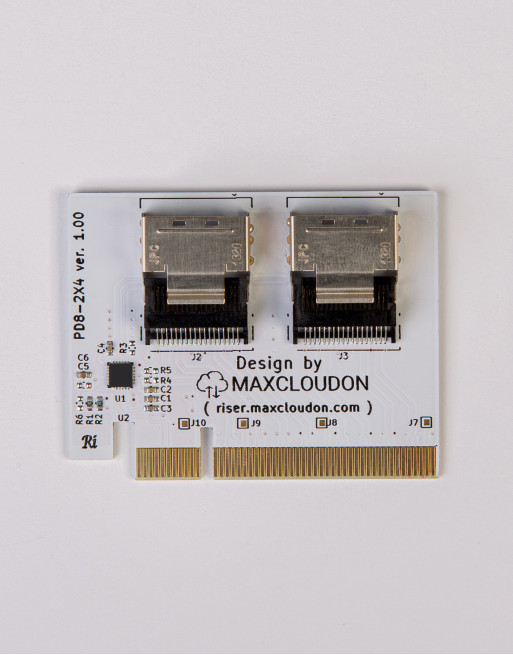  
Riser Daughterboard PD8-2x4
Riser daughterboard, which can be used in "Riser x8 to 2x4 (Set)" or "Riser X8 (Set)"
In order to use full functionality, you should have a motherboard that supports active Bifurcation from BIOS settings. There should be an option for setting how the bifurcation will work. (Example: from x16 to 4x4) If you don't have this option active and functional from your motherboards BIOS, you won't be able to use the full functionality of this product.
Supports PCI-E standards up to date PCI 1.0, 1.1, 2.0, 3.0
Gold plated contacts for flawless connectivity and long lifespan.
High quality clock generator for stable work
Color: White
Transparent device, works with all operating systems and NO drivers are required.
Supported OS: Windows 7/8/10/; Windows server 2016/2019; Linux; FreeBSD; All unlisted OS are also supported.
Size: 63mm x 48mm x 10mm
Aucun avis n'a été publié pour le moment.