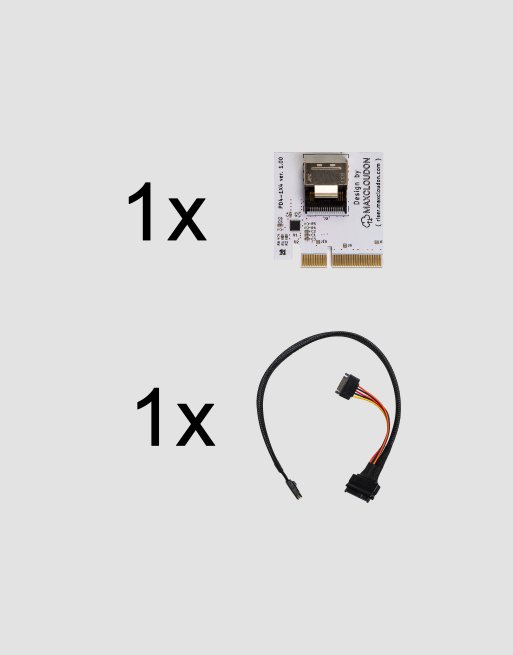  
Riser U.2 NVMe SSD X4 (set)
Warning this is a product Pre-Order. Expected delivery time is end of January.
This product allows you to connect 4 NVMe SSD disks to a single PCI-e slot.
Supports PCI-E standards 1.0, 1.1, 2.0, 3.0.
Supports U.2 NVMe SSD. Requires SATA Power connector
Ideal for 24/7 non-stop working environment
Gold plated contacts for flawless connectivity and long lifespan
High quality clock generator for stable work
Transparent device, works with all operating systems and NO drivers are required.
Supported OS: Windows 7/8/10/; Windows server 2016/2019; Linux; FreeBSD; All unlisted OS are also supported.
This set of PCI Express Bifurcation riser contains:
1 x Riser Daughterboard PD Type-PD4-1x4 - Size: 45mm x 49mm x 10mm
1 x Riser cable RC Type-RCU250 - Length: 60cm (23.62") from end of plug to end of plug (+/- 2%)
* - Disclaimer: Product images are for illustrative purposes only and may slightly differ from the actual product.
Все още няма отзиви от клиенти.